There are men who created masterpieces.
Canova is certainly one of them.
Often regarded as the greatest of the Neoclassical artists, his extraordinary work has amazed, inspired and moved us for centuries. Our film portrays his artistic growth, from his first experiences in Venice, near his hometown, to his work in Rome, Paris and finally back to Venice again.
Thanks to the Canova Museum in Possagno, we will travel through the milestones that created his legend and explore the landscapes that once inspired his famous marble sculptures.
Our journey will depict his life and genius: an incredible, unique talent that brought him glory and fame. While he was alive, he became such an internationally renowned figure that even Napoleon wanted to be his patron.
We can now find his masterpieces in Paris, London, Vienna, New York, Washington, St Petersburg, as well as in his Home Museum in Possagno, where some of his most private sketches and casts are still preserved to display the precocious genius of Canova, a humble Venetian apprentice who was destined for greatness and became an icon just like Michelangelo and Bernini.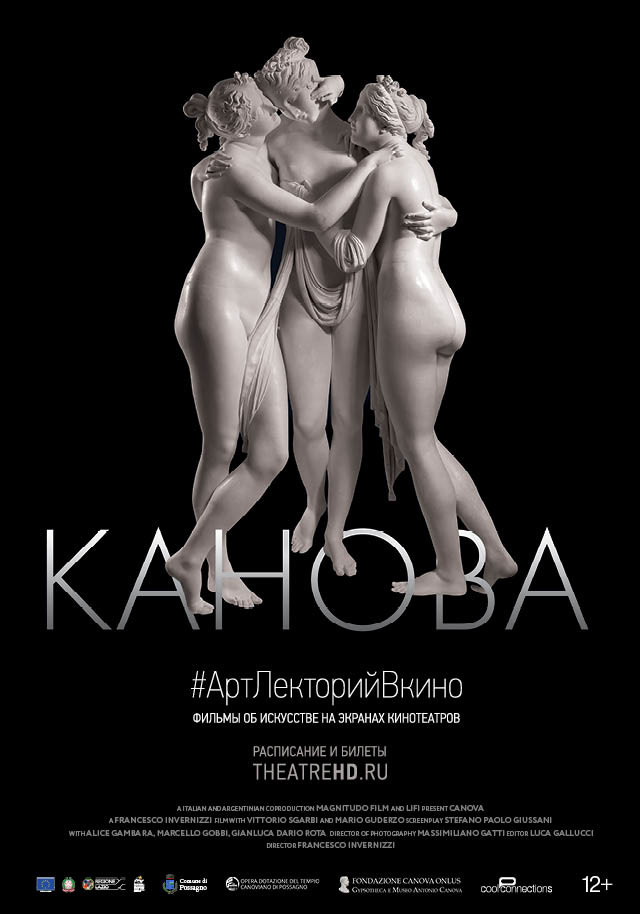 2019, Italy, 96 min.
documentary
Language: Italian
Translation: russian
12+
Schedule
There are no screenings in your city currently..